Painting Details
Size:
Approx. 42 x 75 (16.5 x 29.5 inches)
Medium:
Acrylic and Charcoal on Paper
Notes:
Series of 2 Paintings
Price:
£POA GBP

All paintings are supplied framed. A viewing for the paintings can be arranged on request. Commissions based on these or any other pieces are also available on request. Please

Contact Us

for more information.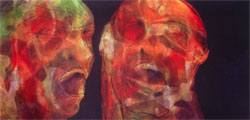 Duet No.1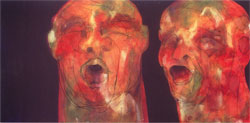 Duet No.2

Click any of the above images for a larger view